Build Your Next Adventure
Aoraki
Elias
Parbat
Shasta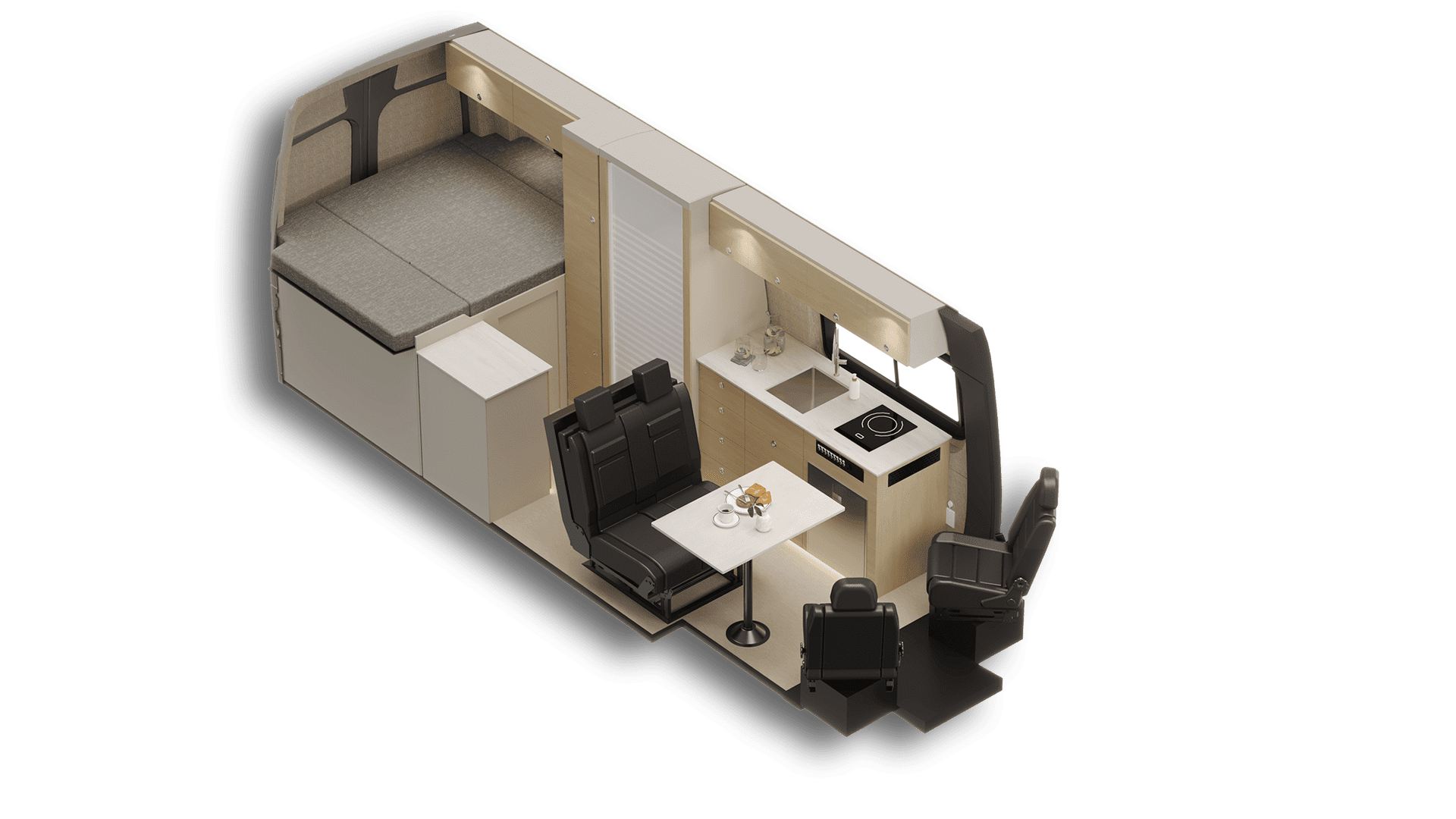 Gonggar
Highland Vans, Elevate Your Adventure
Are you looking for camper van build companies that specialize in turning your van dreams into reality? Look no further than Highland Vans! Our van builds are designed and built by people who truly understand van life and what it takes to make it feel like home. We have built hundreds of vans using our unique designs, and we always make sure to use high quality materials to ensure the safety and security of your vehicle.
At Highland Vans, we specialize in van builds that make you feel like your van is an extension of your home. Whether it's a van for a long road trip or a van to live in full-time, we can bring your van vision to life. We use our deep knowledge, relationships and state-of-the-art manufacturing centre in Elk Grove Village, IL, to ensure that every van we produce is of the highest possible quality.
To produce the ultimate exploration vehicle to elevate your sense of adventure while travelling.
Using the design, engineering, and the latest technologies in manufacturing, we can improve people's lives through purpose-built adventure vehicles that target utility, durability, and modularity in a sophisticated and modern style.
We are an adventure van conversion company that builds on the Ram Promaster, Ford Transit, and Mercedes Sprinter chassis. We make customizing vans easy by tailoring the design process to accommodate your desired features within our refined standard model that we've developed over the years of building vans. One characteristic that makes us unique from most builders is that we design and build our furniture using extruded aluminium, which offers several advantages, including long-term durability and weight savings. Our skilled team at Highland Vans comes from an engineering background and prides itself in building vans that are built to last, all while ensuring high levels of craftsmanship and design.
We create a positive customer experience at Highland Vans and strive for complete customer satisfaction. We ensure that your van creation process is enjoyable, and it is the highest priority to ensure that our camper vans meet or exceed your expectations and needs. So if you're looking for camper van build companies that specialize in turning your van dreams into reality, Highland Vans is a perfect choice! Contact us today to get started on your dream van life. We look forward to hearing from you!
Let's Build Your Dream Van Together
"Highland Vans did a custom Sprinter build for us and it was an amazing experience from start to finish. Most importantly the final product is so expertly built and special and we are beyond grateful for everything they did. The resulting workmanship is impeccable and the design is brilliant."

Hilary L.